A collection of fourteen short films
Directed by Bert Shapiro
Mission Statement
The core of my mission in producing "Music is My Passion" is to help you bring the joy of music to students of all ages.
I feel that it is vitally important to support the introduction of music to new generations in our schools and colleges, where its enriching power can be so beneficial in unlocking the human potential and spirit. By helping to enable the discovery of it in all its forms, my hope is that these films will serve to inspire the playing and/or study of music, regardless of whether or not it ultimately becomes a career.
Also, screening music films will give added support to the enjoyment that the audiences of music groups in our communities bring with their performances.
I am honored to play a small role in this and welcome your comments and suggestions to continue our growth together on this exciting journey.

Congrats to Bert Shapiro on a wonderful collection of 14 short documentary films that give a fresh take on music appreciation. Each film is a journey into the musical mind and features an impressive brain trust of musicians from many different backgrounds. 
A common theme runs through all the films—people getting personal with music. Whether playing an almost-extinct instrument from the "Piffaro Sound," or the harp-like tones of the ancient guzheng, the musicians' joy comes through in melody and physical body. Many described their experiences as spiritual. But for some, music is also practical. Students in "The Jazz Ensemble" appreciated the team-building skills and training on state-of-the-art recording software they received while learning to play collaborative jazz. All of the musicians featured in Shapiro's films are truly impressive, and the good news is that you don't have to be as accomplished as they are to love music. As one busy college student puts it, don't be afraid to pursue music with your other responsibilities: "if you have the passion, go for it."
The whole series is wonderful! It really brings humanity to the music. In "Music is My Passion" people who live in the 21st century bring alive early Spanish music and also music from Shakespeare's lifetime. As an educator, I was really pleased to hear young people share their personal growth and cultural awareness achieved through music. For example, in the "Thousand-year Old Fiddle," two Chinese-American sisters bonded with each other and connected with their cultural heritage while learning to play the erhu.
The students in "The Ahah! Moment" are really articulate and inspiring. For them, the music is a bridge across the centuries to a shared experience with young people during the Renaissance. In the "Piffaro Sound" it was almost like the performers were musical archaeologists who resurrected the instruments to create a sound that doesn't otherwise exist in modern times! 
Most importantly, I think "Music is My Passion" successfully demonstrates the value of music, and music education, for all members of society.
Well done!
Those who learn to sing and play instruments—especially with each other—reap huge rewards that increase over time. The film series Music is My Passion, directed by Bert Shapiro, offers viewers a window on some of the real joys that result from being part of an ensemble.
Early study can result in many benefits to students, but one can begin learning music at any point in life. Acquiring the skills of an attentive listener can offer unforeseen returns to both children and adults. I can think of no other investment that offers such lifelong rewards.
Studying music is like having one's cake and eating it too, as those who are taught music and who participate in it often retain their learning throughout their lives. Even in later years, music brings pleasure in part because the brain stores sounds and song lyrics in remarkable ways.
The performers in Music is My Passion have an obvious and infectious love for what they do.
Middle school, high school, and college students would particularly benefit from seeing these amazing productions.
An opportunity not to be missed!
The high quality of the filming and editing once again maintains the standards that Shapiro has set for his invaluable new documentary series "Music is My Passion".
Recommended for all ages as a joyful introduction to early music and the sounds of rarely heard instruments.
'Music Is My Passion' will capture the heartbeat of every parent, teacher and mentor who has an appreciation for the lifelong value of seeing and hearing music played on both ancient and modern instruments.
What an invaluable journey, from viewing a group of friends joyfully playing rare instruments in the comfort of a home, to the exciting world of Elliott Sharp experimenting around the world with self-created sounds. Jenny Lin was my favourite, and her words, "I love the feeling of being free when I'm playing" really resonated with me.
Parents, teachers and students need to experience this remarkable collection of films.
This will create joy in the hearts of the children in our world.
"Music is My Passion" is an invaluable documentary that introduces music from the Renaissance to the 21st century. Students, teachers and parents will find the fourteen short films inspiring and fun to watch. The filming, editing and the musicians are outstanding.
Invaluable from kindergarten to college and beyond "Music is My Passion" should be included in every school library.
Music is indeed my passion!  And it was fun to experience it with so many other passionate music makers and hearing their various voices –  from early medieval instruments to the unique sounds of Elliot Sharp.
Listening and watching! What a marvelous film collection on music making. Each segment was thrilling for me to watch, particularly "The Ahah! Moment" that focused on young students performing. Their enthusiasm was joyful to watch.
Seeing the early music practice and performances in "The Piffaro Sound" and the "El Mundo" ensemble was a rare experience. The introduction to those instruments was wonderful; the Lute, the Crumhorn, the Rackett, the Sackbut and many more.  An eye and ear opener.
The film series covers a wide and interesting range, from a group enjoying their friendship performing and singing in a private home through to the experimental Elliott Sharp doing some really wonderful work around the world.
The joy and the personal creativity so powerfully expressed was contagious, made more effective and valuable by telling the stories as you have done, and also by showing the music itself and the passions of the people involved.
Watching the inspiring Music is My Passion, I immediately had a renewed awareness of the beauty and joy of making music. The films also reminded me of the pleasures of collaboration and camaraderie that goes into performance.
Each of the short films creates an intimate dialogue between the musicians and the viewer. Their dedicated passion is caught by the camera as they perform and speak about their instruments and their ways of making their music.
In the choice of the many kinds of music presented, vocal as well as instrumental, I was not only privy to what is often called the language of music but reminded of how many languages there are.
We hear instruments – ancient, classic and newly minted – from humble flutes to a majestic church organ. We watch these musicians strive to present their best interpretations of traditional sounds or experiment with new ones.  For example, Elliott Sharp, the fascinating musical innovator in "The Sounds of Today", is inventing new ways of pushing the boundaries with digital acoustics.
The musicians range from teenagers starting out to seasoned professionals. Much more than that, listening to the young students led me to think of the encouragement and continued support necessary to nurture their passions.
The aspiring young orchestral conductor in "The Aha! Moment" left no doubt in my mind that he will become what he dreams of if the resources are there for him. All the musicians were impressive and commanded my attention and admiration.
I was enthralled.
Bert Shapiro's films have always spoken to me in magical ways.  I'm a musician, but it's not just his music-related videos that catch my attention:  when Bert gets an idea, he is swept away by the possibilities, and his creativity goes in a thousand different directions until the project is finished.  Somehow, he brings that to viewers like me, every time!
When I learned of Bert's latest project, "Music Is My Passion," I could hardly wait to see what he had created.  Sure enough, Bert captured my imagination, and I sat glued to my computer monitor as I watched stories of remarkable musicians, united by their passionate desire to communicate through music — not just play music, but genuinely reach the hearts of listeners/participants in ways that can change lives.
Immediately I thought of my studio of classical organ students who range in age from 11 to 80 and in whom I always endeavor to instill ideals of passionate involvement.  How wonderful it will be to share episodes from this video with each of them so that they may see and hear other musicians whose exuberance is even more extravagant than my own.
This video is clearly a winner!  It deserves to be widely seen, discussed, enjoyed, and acted upon.
It is one of the truest and most beautiful telling of the wonder, beauty, and power of music. I LOVED it – the story told, they way it is told. This film shows the best of music education. Cathy is a wonderful and rare music teacher…a world class music teacher. What fortunate students to have been exposed to someone with such insight, wisdom, skill, and love.
Instruments, rarely seen and heard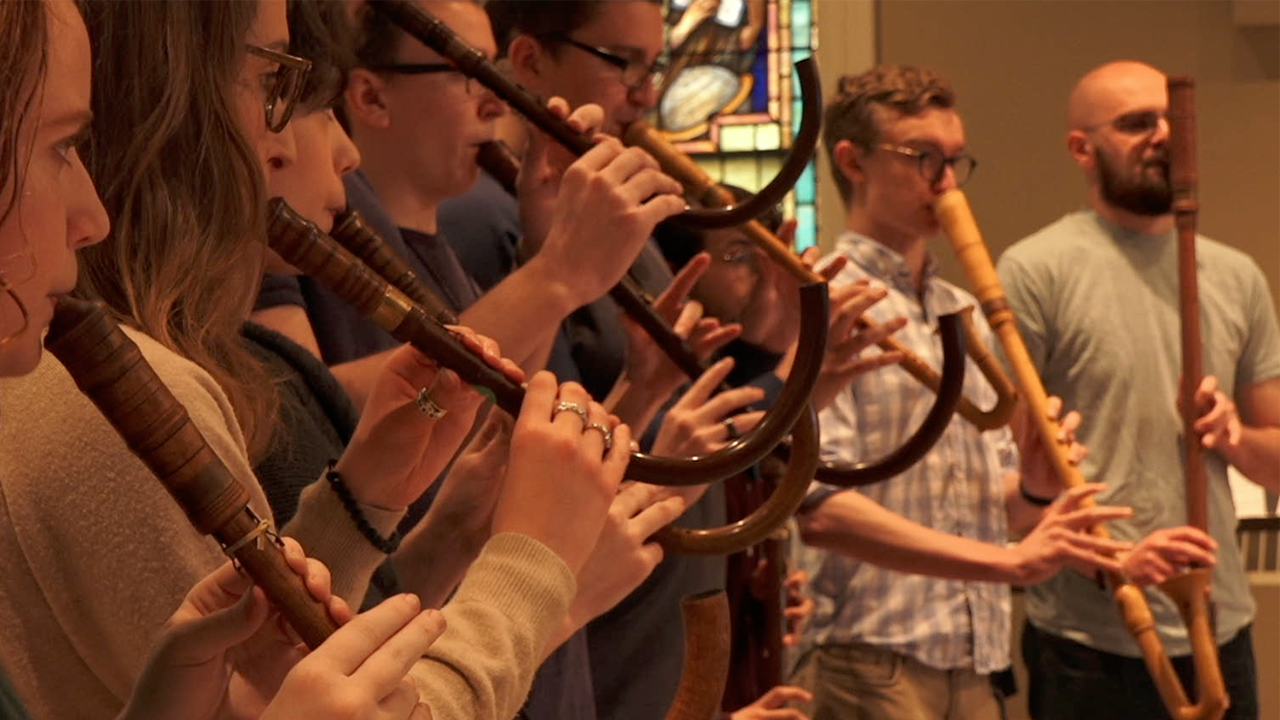 The Crumhorn
The Crumhorn is a musical instrument that was popular during the 16th and 17th centuries. It is similar to the recorder, another instrument from the renaissance period that is still popular today. The crumhorn was primarily used to play popular folk music throughout western Europe.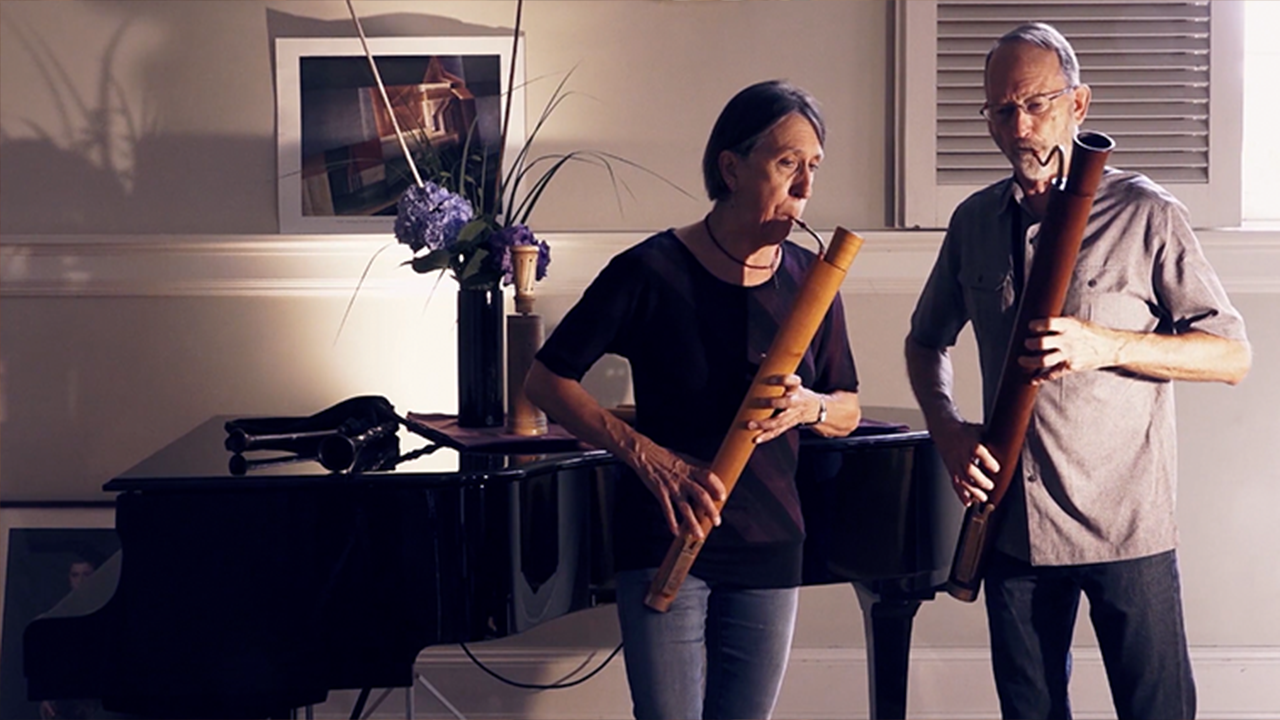 The Dulcian
The Dulcian is the predecessor of the modern day Bassoon. It was one of the most popular European instruments from mid 16th into most of the 17th centuries. In general, this instrument was known for its' rich, robust, and sweet sounds.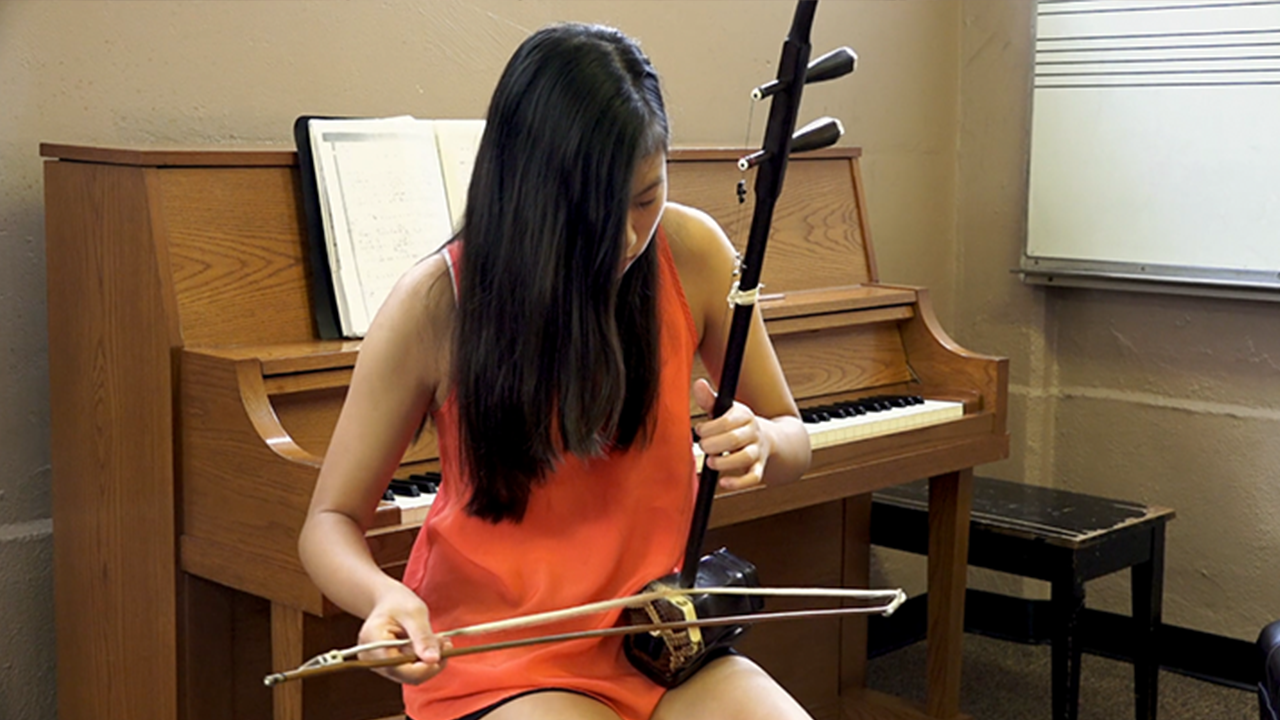 The Erhu
The Erhu, which is often called the Chinese Fiddle in the western world, is a two stringed bowed musical instrument. While it's origins date back to 600 AD, it is still used today in both traditional Chinese music and western classical and popular music.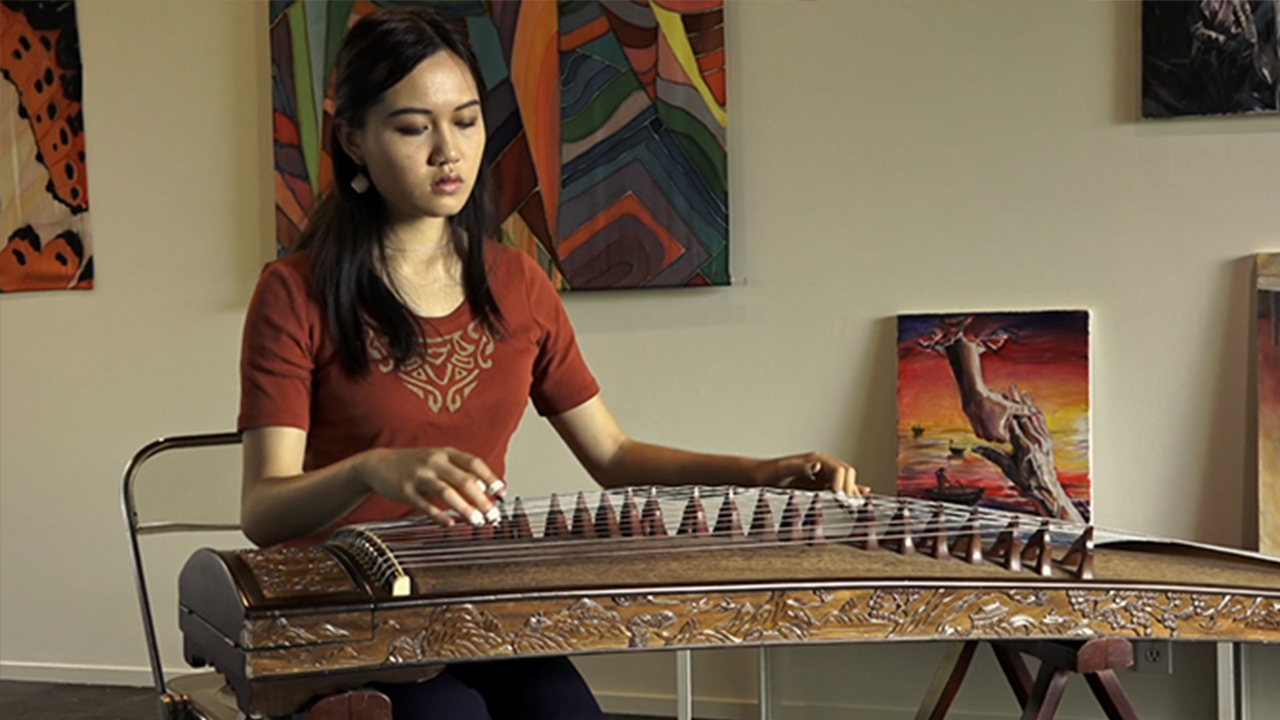 The Guzheng
The Guzheng, or Zheng, for short, is a musical instrument that has been around for 2,500 years, and can have anywhere from 16 to 21 strings, that can be plucked or strummed. The modern Guzheng is still predominantly used to play traditional chinese music, complete with it's own notation.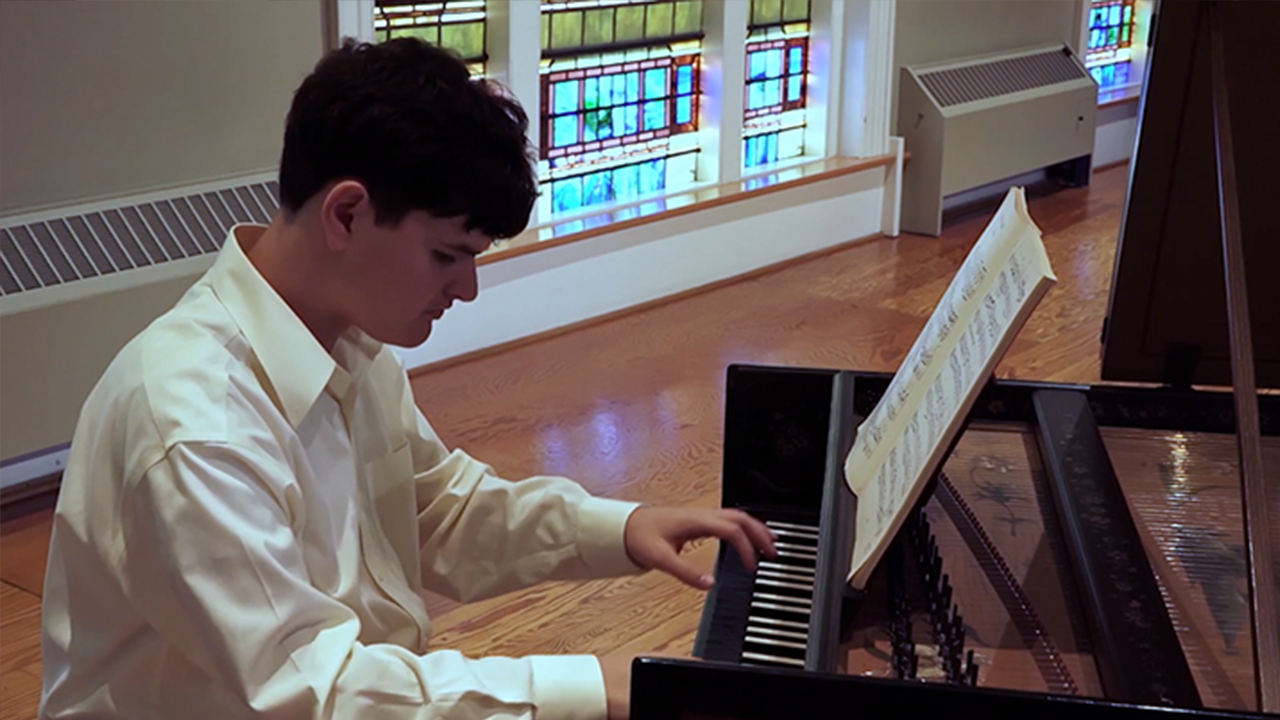 The Harpsichord
The Harpsichord is one of the few musical instruments from the days of early music, particularly from the baroque era, that is still in regular use today. It shares the same keyboard with the piano, and is played in a similar fashion, but it's sound is quite unique.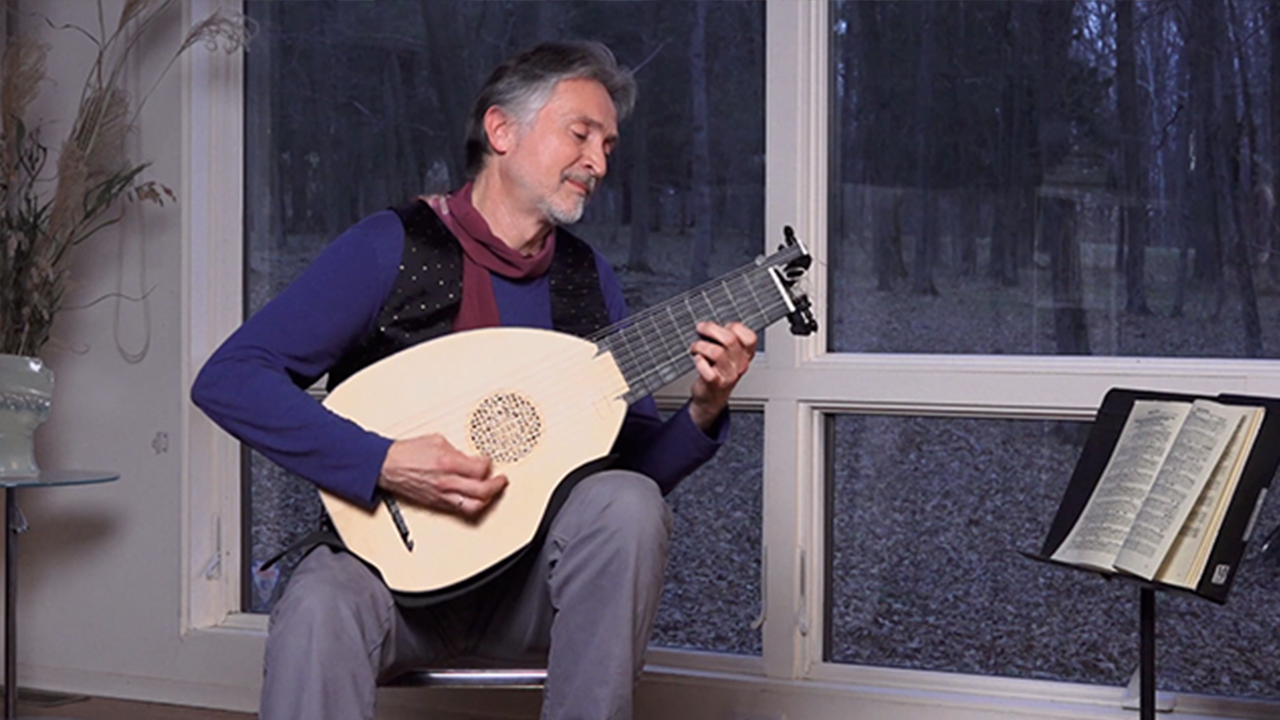 The Lute
Any musical instrument that has a neck connected to a hollow sounding board, similar to an acoustic guitar in shape, can be called a lute. The Lute is probably the most famous instrument used by wandering minstrels during the Renaissance era. They were portable, and most often used to play popular songs of the day.
The Mandolin
A mandolin is a small stringed instrument of Italian origin. There are many styles of mandolin, but three are common, the Neapolitan or round-backed mandolin, the carved-top mandolin and the flat-backed mandolin. Each style of instrument has its own sound quality and is associated with particular forms of music.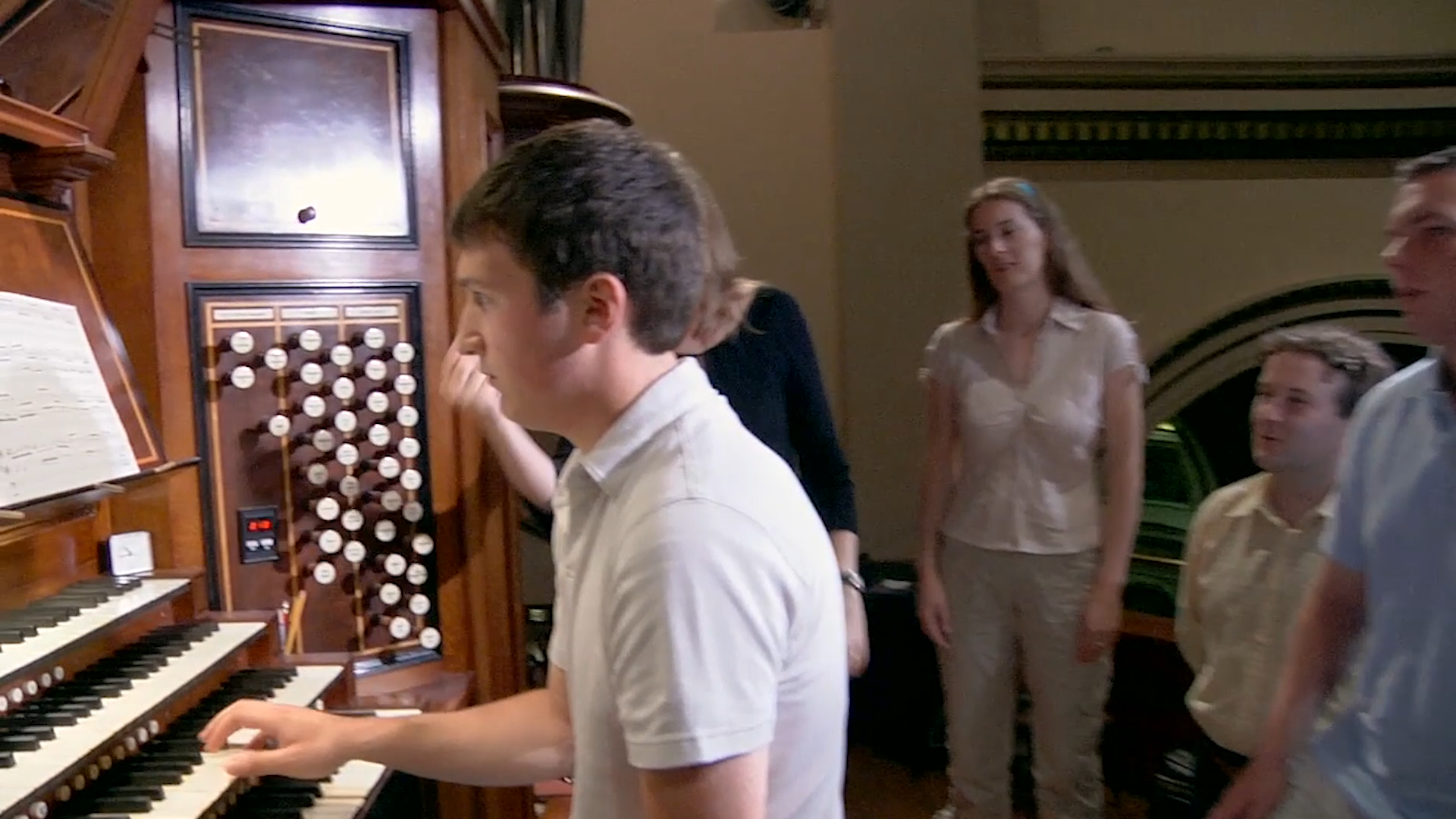 The Pipe Organ
The pipe organ is a musical instrument that produces sound by driving pressurized air (called wind) through the organ pipes played from a keyboard. These massive organs are primarily played as a solo instrument in churches, synagogues, concert halls, schools, etc.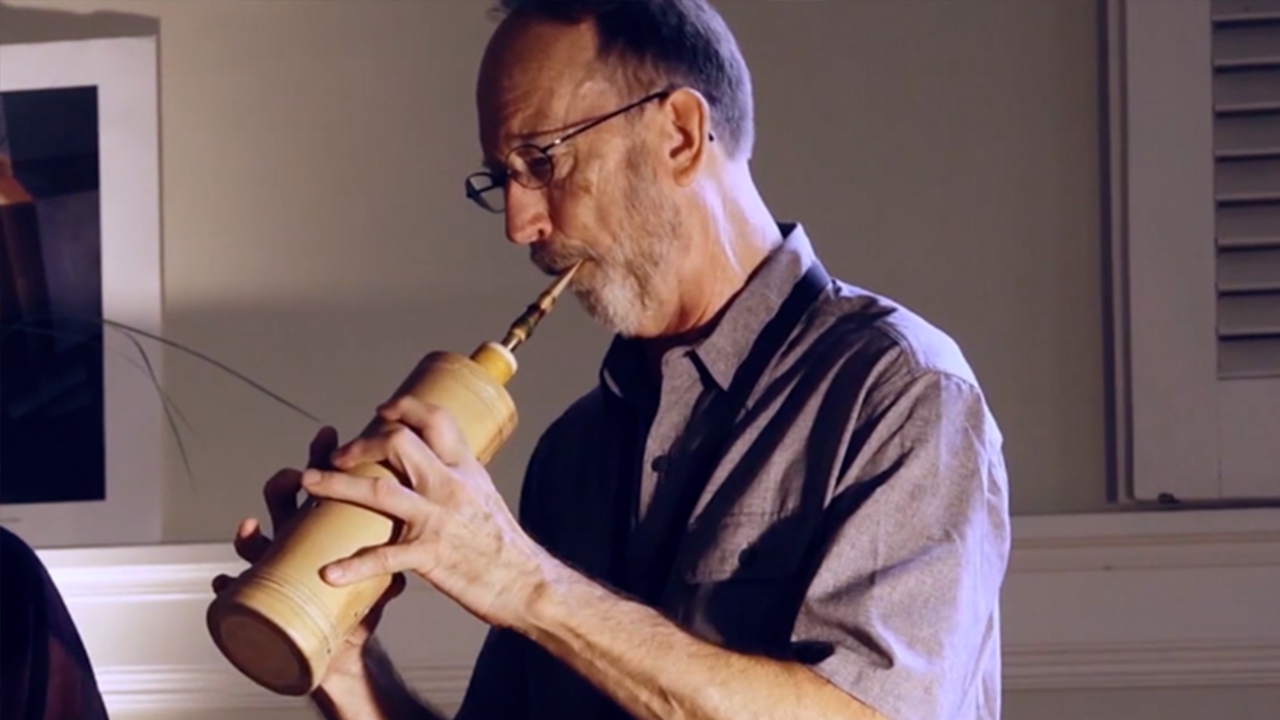 The Rackett
There is no contemporary musical instrument that sounds or looks like the Rackett, although it basically functions like a modern Bassoon. It was very popular in the 17th century, and has a unique rumbling sound that compliments other instruments of the Renaissance era.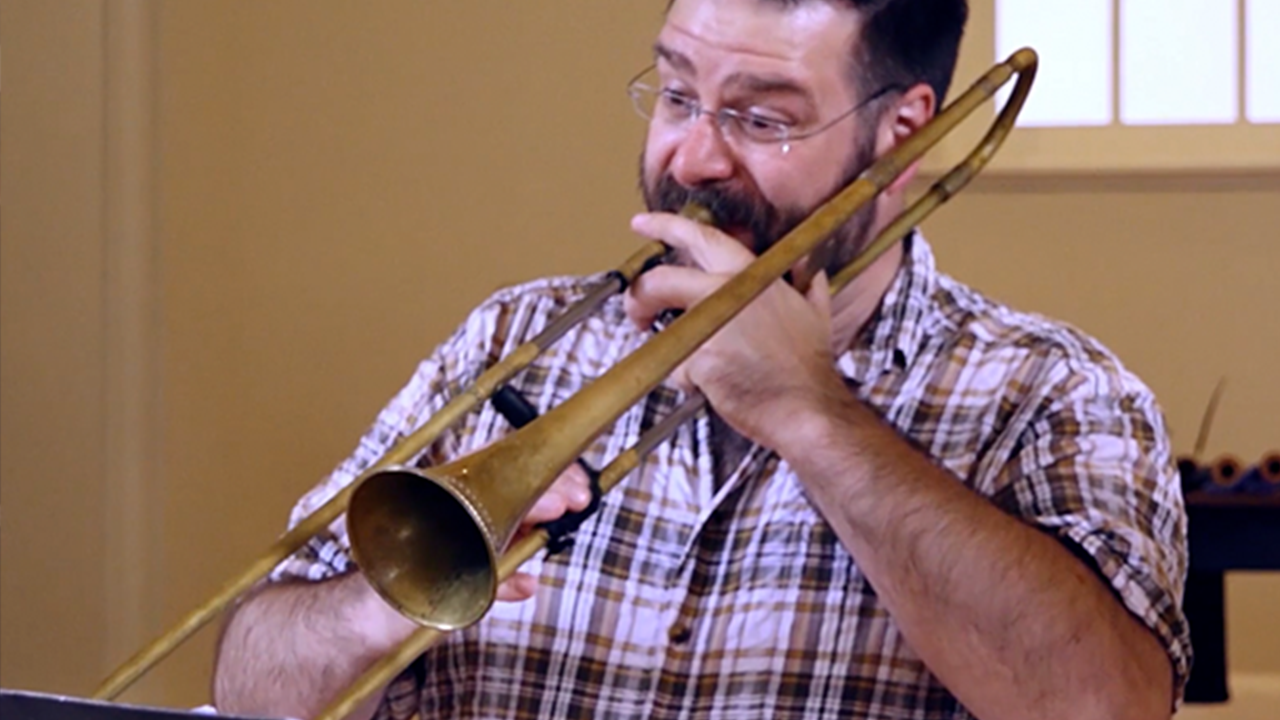 The Sackbut
The Sackbut (which literally translates from French into "push-pull") is a brass instrument that eventually evolved into the modern day Slide Trombone. It became the most popular in the 14th and 15th centuries, because of the double slide piece presented an expressive new way to make music.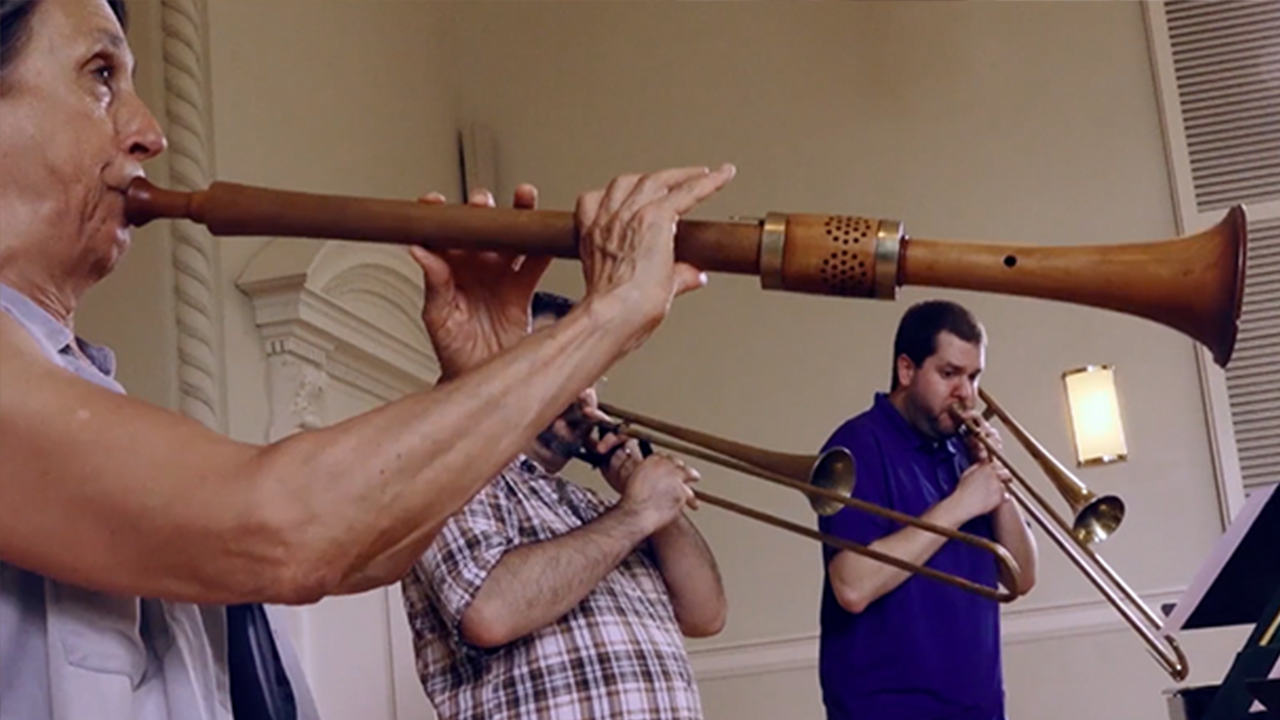 The Shawm
This instrument dates back to the 12th Century, and is a precursor to the modern day Oboe. Since it was one of the louder instruments of the day, it was mostly used outdoors, often to accompany ceremonies or dancing.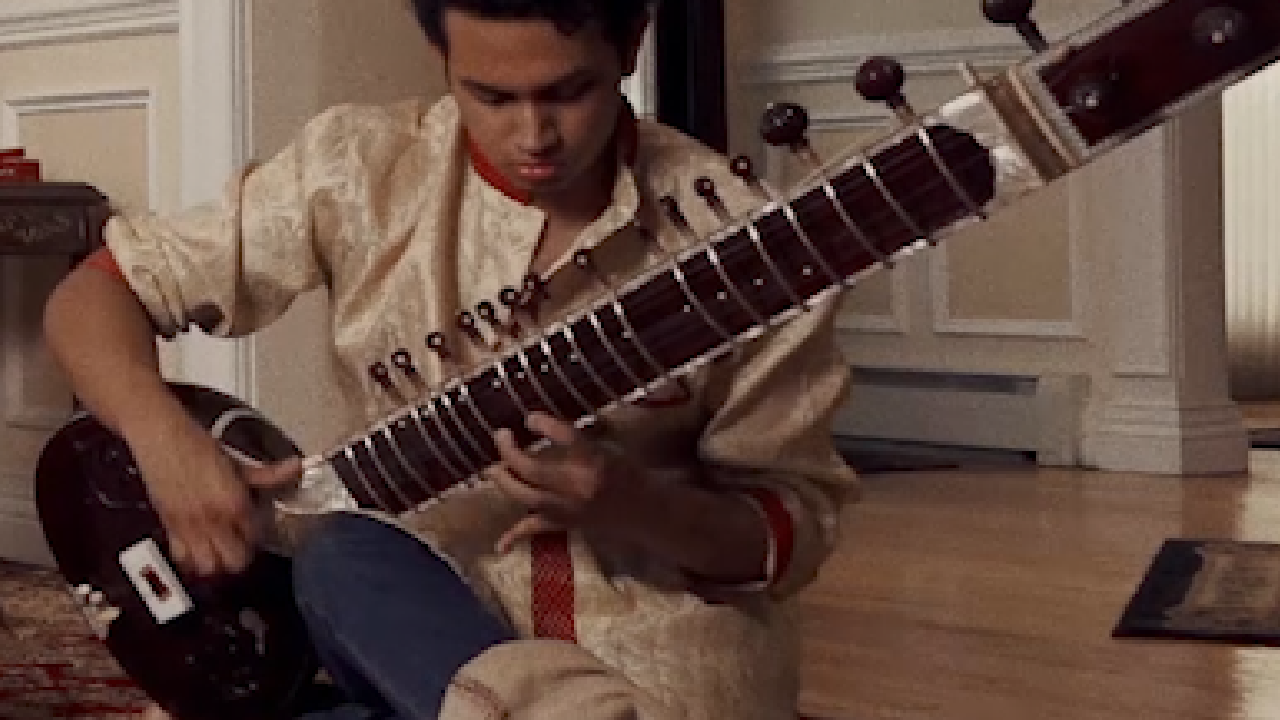 The Sitar
The sitar is a plucked stringed instrument, originating from the Indian subcontinent, used in Hindustani classical music. The instrument flourished under the Mughals, and it is named after a Persian instrument called the setar (meaning three strings).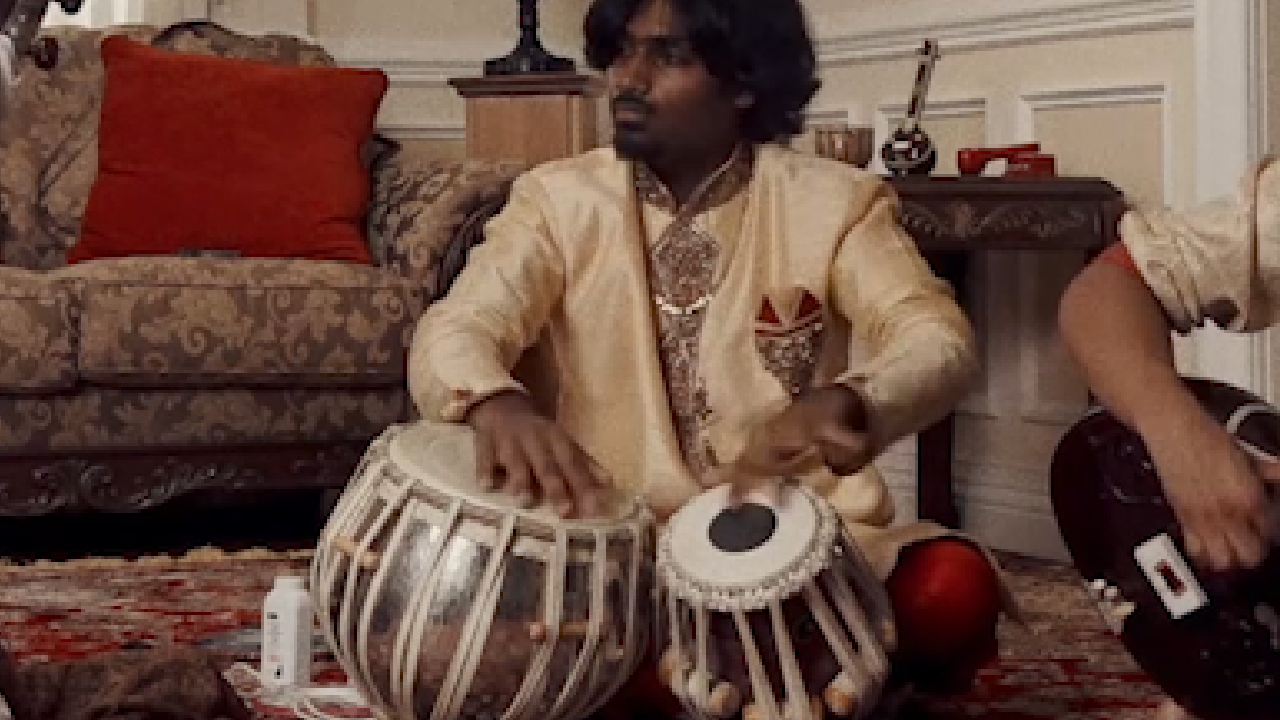 The Tabla
The tabla is a percussion instrument that has been particularly important in Hindustani classical music since the 18th century, and remains in use in many countries such as India, Pakistan, Bangladesh, and Sri Lanka.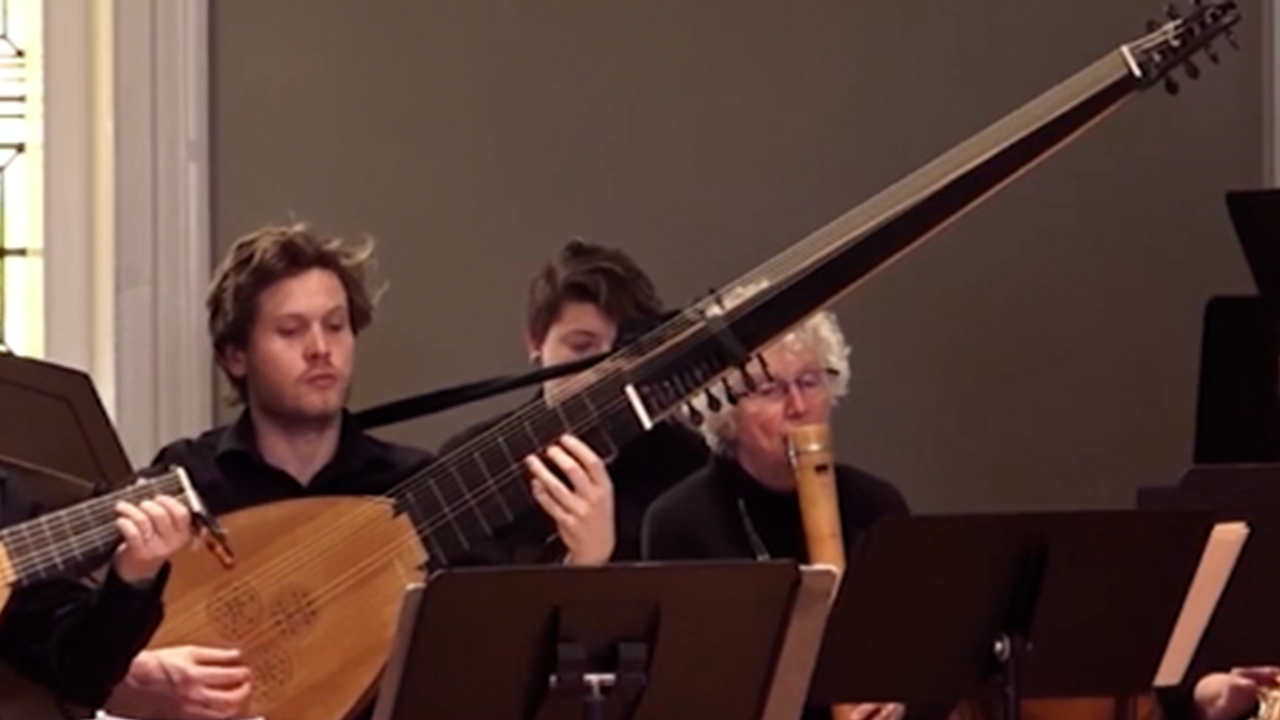 The Theorbo
The Theorbo is perhaps the largest instrument in the Lute family. It has 14 strings, a very long neck and was developed in the late 16th century. The strings can be plucked or strummed with one hand, while fingers press on the strings with the other hand, creating different notes.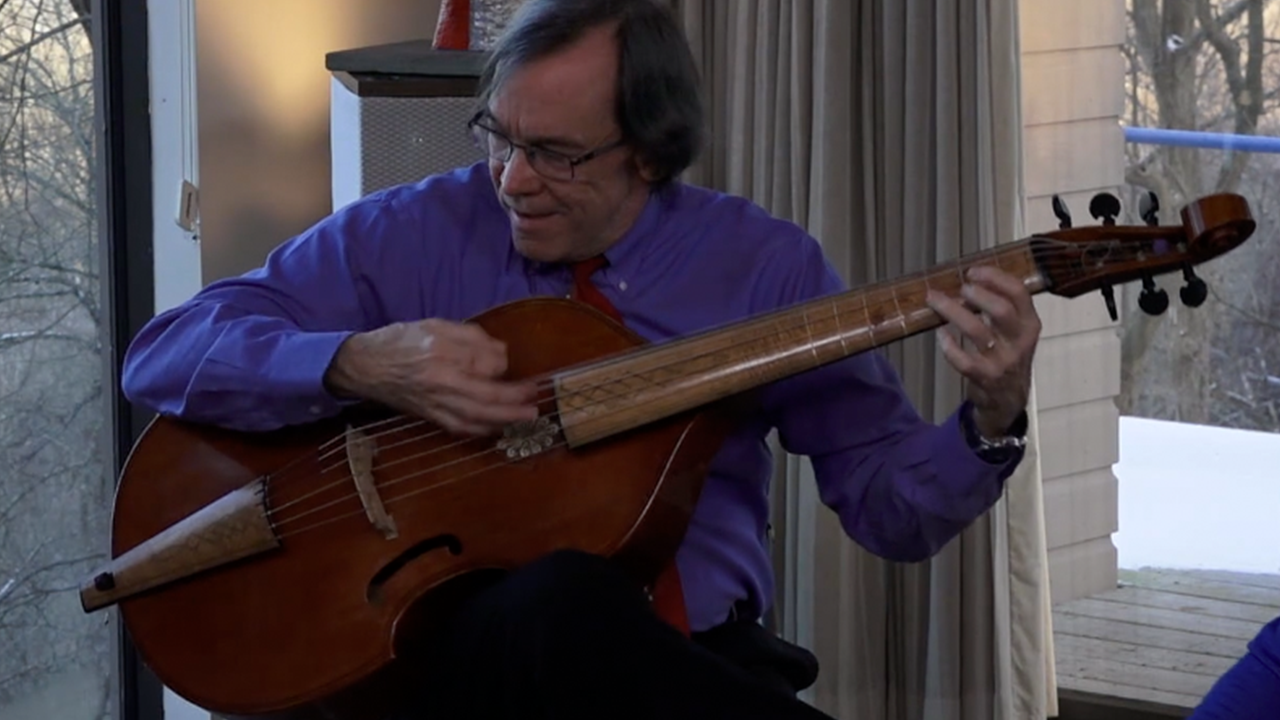 The Viola da Gamba
This stringed instrument first appeared in Europe in the late 15th century and became one of the most popular Renaissance, and subsequently Baroque instruments. It could be both bowed and plucked, and was placed vertically between one's legs, as the modern Cello is played.
Instruments, rarely seen and heard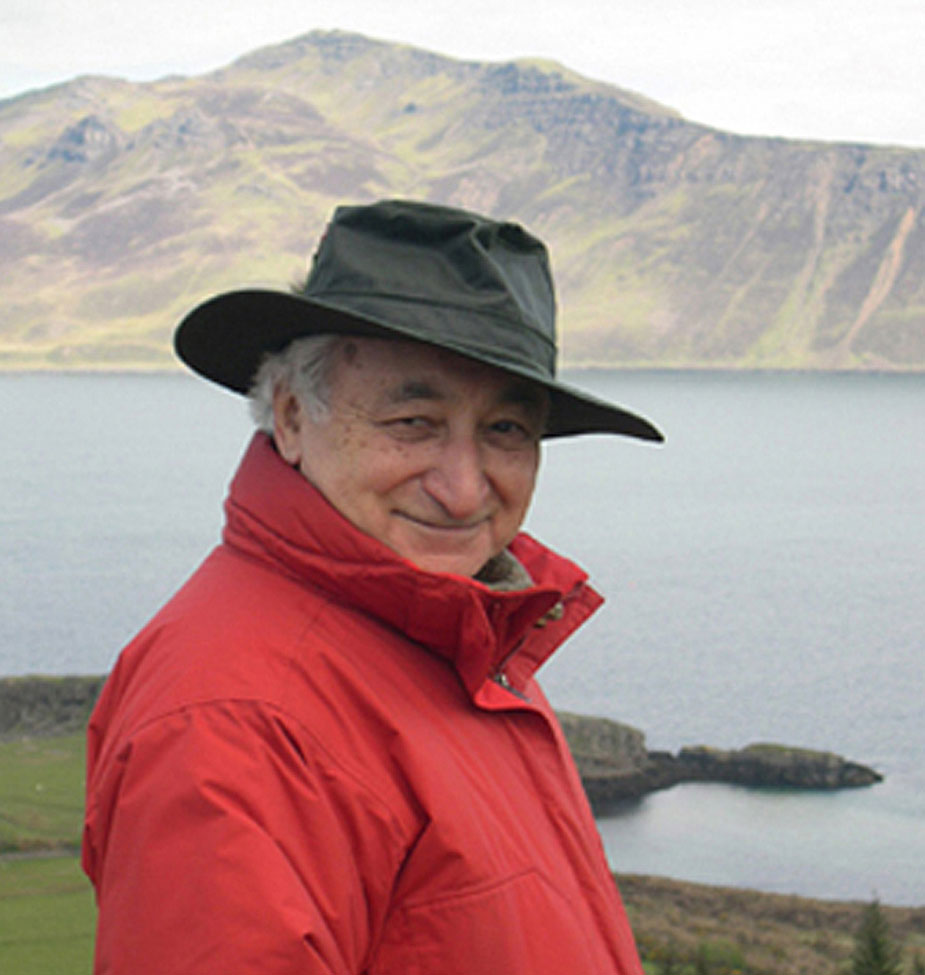 About Bert Shapiro and "Music is my Passion"
Knowing that I can't dance, sing, play an instrument and am just about able to manage an iPhone, it's hard for me to believe that I've been able to complete 30 documentary films. Having no background in filmmaking and little experience in movie-going, I'm a most unlikely candidate to do what I do. So, what motivates me to do it?
Knowing that I can't dance, sing, play an instrument and am just about able to manage an iPhone, it's hard for me to believe that I've been able to complete 30 documentary films. Having no background in filmmaking and little experience in movie-going, I'm a most unlikely candidate to do what I do. So, what motivates me to do it?
Music first came into my life through that unique worldwide institution, the BBC. These were the years of World War Two, so public music performances were scarce, and music programs in schools barely existed. As a result, listening to the "wireless" at home was often the best venue for encountering music, and a frequent background to my world.
Two notable regular programs were "Music While You Work" (originally intended to be heard by UK weapons factory workers) and "Desert Island Discs", a fantasy program of music a stranded person would have with them after being marooned on a remote island. "Music While You Work" is where I first heard the "sing-along" pop music of the time.   "Desert Island Discs" often featured the British composers Elgar and Delius, who have given me continuous pleasure throughout my life. 
There were a few key moments that stand out in my memory as being crucial in establishing my love of music as a young person. The first was being given a gift record of the Beethoven 6th Symphony (the Pastoral), which to me, vividly evoked my life on a farm during the war. Another occasion was at a party, watching a group of music students listening to "The Poem of Ecstasy" by Scriabin; I'd never heard anything so beautifully abstract before. Seeing and hearing Mozart's opera "Cosi fan Tutte" was another revelatory event, as it introduced me to the exciting relationship between music and theatre.
As a teenager, an important part of socializing with my friends was listening to jazz, swing, and especially the big band music of Benny Goodman and Duke Ellington. Much of our spending money was used to buy and share records, which had the side benefit of creating an excuse to invite girls to parties in our homes.

My filmmaking began after many years as a book publisher. It occurred to me then that while the most satisfying part of publishing had been finding and encouraging potential authors, I had given no thought to the unrealized expressions of my own interests and passions. After retiring, I found myself the owner of a simple digital video camera, and with the help of a friend, made my first film. 
The subject was a historic site in London, "Speakers' Corner", and a famous evangelical preacher. This film took many months to complete because of my near-nonexistent camera and editing skills, but it felt successful enough in the end that I began a series called "Eye & Hand". The intent was to capture examples of the skills that would likely disappear in the 21st Century, such as traditional noodle-making in Chinatown, wig-making in Manhattan for Hollywood films, building handmade structures from found rocks in Pennsylvania, and then the most challenging, creating very large pipe organs. 
It was while making the pipe organ film that I interviewed renowned organ builder John Mander. When the interview was completed, it occurred to me that I had spent hours on the art of organ design and building, but I had ignored the wonderful music that these massive instruments ultimately produced. John reacted to my rather simple questions by giving me the titles of music that he thought I would enjoy, then handed me a CD of the wonderful emotional music and voices composed by Hildegard of Bingen during the 10th century.
This immediately whetted my interest in early music, and eventually led to filming young students playing on period instruments, then later, experienced professional musicians performing music composed from the earliest times up to the present. From these beginnings, "Music is My Passion" evolved. 
During the early stages of the project, I was excited to find that the high school and college-age students that I met welcomed music from other eras and cultures, and I was heartened to hear them speak about how music helped them build their social confidence. For most, the sheer joy of bonding and playing with others was sufficient to keep them actively involved in discovering the joys of music, whether or not they would eventually pursue it as a full-time career.
Over the two years that it has taken to create "Music is My Passion", the filming and editing have opened a new and exciting period in my life. I owe a debt of gratitude to the many people who have supported my often-fumbling enthusiasm to discover new music for my ears and my spirits. Much that has been accomplished would not have been possible without the friendship and support of the exceptionally talented Loïc de Lame. Loïc has now become a valued professional talent to documentary and feature filmmakers, and I am honored that he has been able to find some time to keep an eye on my simple filmmaking. 
I sincerely hope that you find the experience of watching my films as enjoyable and enriching as the process of making them has been for me.